Fit Soldiers Summer KidFit Camps
KidFit Summer Camps

We are excited for Summer 2013! Our KidFit Youth Summer Camps are BACK!
You all know the impact our adult program is having on you in countless areas of your lives including your physical, mental, and emotional health. For many of you this has already begun to trickle down to your family. There is no doubt that your children will be impacted for the rest of their lives by the major lifestyle changes you have made for you and your families.
I get especially excited when your kids begin to play "Mr. Dave" in our kids room, at home, and in their classrooms. You have told us some awesome stories such as your kids designing a boot camp in your backyard, teaching other kids exercises, and doing their child like copy cat of jumping jacks, pushups, and other exercises.
Kids are learning, growing, changing, and absorbing information every single day. We are also growing, learning, and absorbing more information in order to help you and your child. We are backed with more support than ever. Since last year we have joined the Athletic Revolution and the International Youth Conditioning Agency (IYCA). We have been reading, watching, doing, and applying countless hours of training and education to help your child be the best they can be each and every day.
Our program is perfect for both athletic and non-athletic children. We will meet your child where they are at both physically and mentally in regards to age, coordination, and athleticism in order to maximize their development at their particular growth stage.
So what should you expect from our KidFit Summer Camps?
Your kids will:
Have fun interacting with other kids their age developing teamwork and sportsmanship
Reinforce a foundation for athletic movement patterns such as squatting, bending, pushing, pulling, and twisting
Develop speed, agility, quickness, strength, and power
Increase mobility, range of motion, and flexibility
Reduce the risk of injury
Develop great character by teaching them confidence, discipline, humility, hard work, a desire to help others, to be courageous, to be inspired, and to lead by example.
And So Much More...
Here are the details:
Discovery - Ages 6-9

Session 1 Start Date: June 4th - June 27th (4 weeks)
Session 2 Start Date: July 9th - August 1st (4 weeks)
Days: Tuesday Wednesday and Thursday
Time: 9:30AM - 10:30AM (1 hour)
Location: Fit Soldiers Fitness Revolution and Athletic Revolution Northglenn
2100 East 112th Avenue #2 Northglenn, CO 80233
Price: $109 per 4 week Camp
$199 for all 8 weeks
(Family discounts and limited scholarships available email This e-mail address is being protected from spambots. You need JavaScript enabled to view it for more information)
Exploration - Ages 10-13

Session 1 Start Date: June 4th - June 27th (4 weeks)
Session 2 Start Date: July 9th - August 1st (4 weeks)
Days: Tuesday Wednesday and Thursday
Time: 10:30AM - Noon
Location: Fit Soldiers Fitness Revolution and Athletic Revolution Northglenn
2100 East 112th Avenue #2 Northglenn, CO 80233
Price: $159 per 4 week Camp
$299 for all 8 weeks
(Family discounts and limited scholarships available email This e-mail address is being protected from spambots. You need JavaScript enabled to view it for more information)
Transformation - Ages 14+

Ongoing
Days: Mondays and Wednesdays
Time: 7:30PM - 8:30PM
Location: Fit Soldiers Fitness Revolution and Athletic Revolution Northglenn
2100 East 112th Avenue #2 Northglenn, CO 80233
Price: $109/month
(Email This e-mail address is being protected from spambots. You need JavaScript enabled to view it for more information)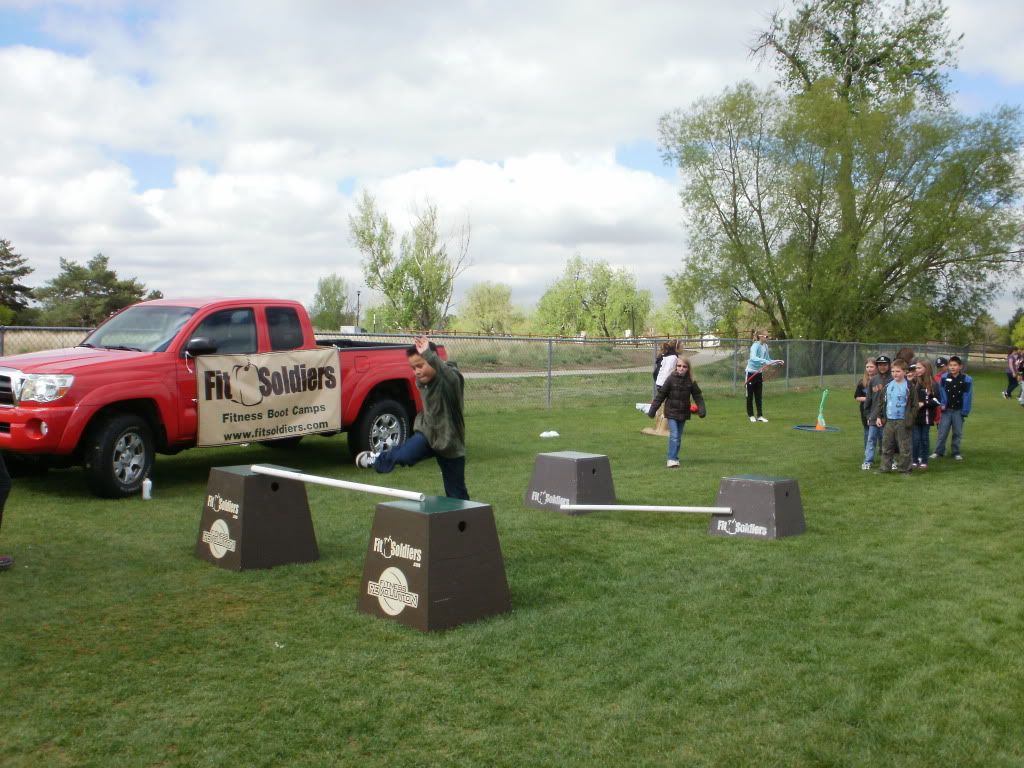 Committed to Your Results,
Dave Mura
Fit Soldiers Fitness Revolution
Athletic Revolution Northglenn
2100 East 112th Avenue
Northglenn, CO 80233
720-382-5240
This e-mail address is being protected from spambots. You need JavaScript enabled to view it