Recipe of the Week: Red Pepper Cilantro Soup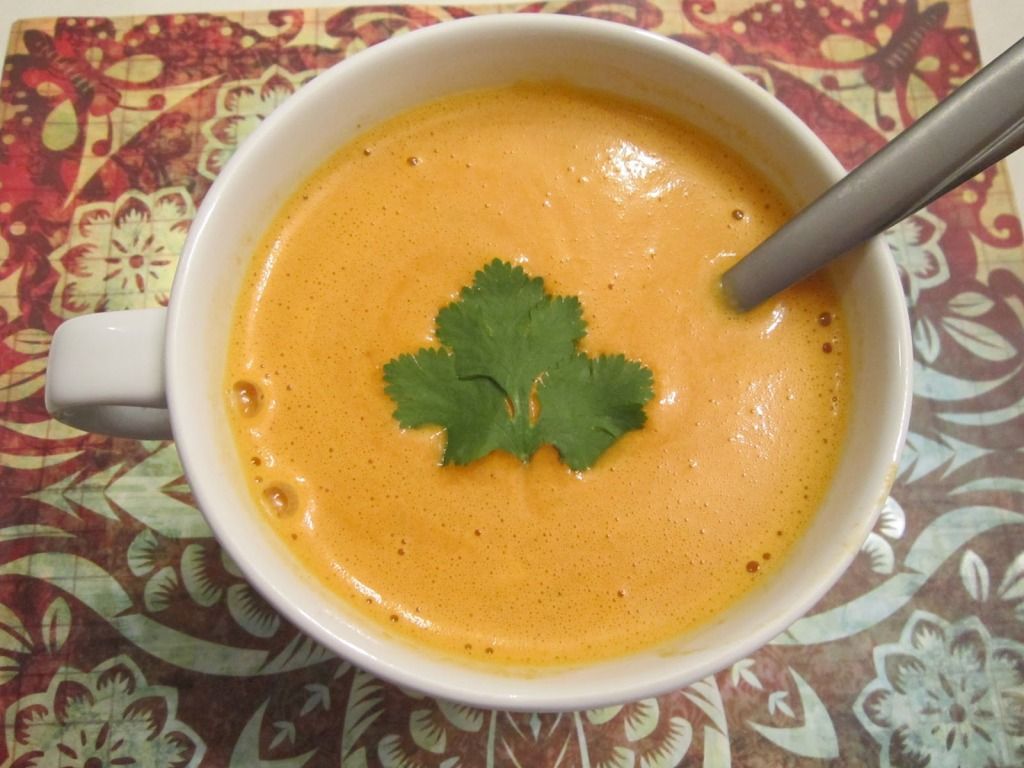 Last weeks recipe was from one of our bootcampers, and so is this weeks! This time one of our faithful 5AMers, Cindy Weitz gave us a sample of this delicious recipe that is actually from a raw food cleanse she used to do. This recipe goes to show that healthy food can taste amazing too! Do something good for your body and your taste buds this week and give this recipe a try! You'll thank me(and Cindy) later!!
INGREDIENTS AND INSTRUCTIONS:
3/4 cup red pepper
1/4 cup cilantro
1/2 lemon - juiced
Blend red pepper, cilantro, and lemon juice together.
Add the following ingredients to this mixture:
3 Tbs raw almond butter
2 Tbs raw cashew butter
1 Tbs extra virgin olive oil
2 cloves garlic
1/2 tsp herbamare seasoning salt(optional)
1/2 tsp salt
1/2 tsp cumin
pinch+ cayenne pepper
1/4 tsp chile pepper
1/2-1 cup warm water (add water slowly at end of recipe)
Blend again until smooth
Add 1/4 cup red pepper finely chopped
Gently warm to 118 degrees Fahrenheit
Garnish with fresh cilantro leaves(optional).